Your research deserves  to be presented professionally and enthusiastically and PowerPoint can be an excellent support. It will help you to show functional pictures enabling your audience to better understand and remember your presentation..
But what are functional pictures?
How do you know if you chose the right picture?
Why is it better to refrain from using text at all?
How does your oral presentation interact with the projection and with the the attention of the audience?
How will you manage to remember your story without words on the slide?
In this practical workshop of half a day we will answer these questions and you will leave with a clear view of suitable pictures for your own presentation. Special attention is given to pictures that support the structure of your story, the so-called graphic organizers.
You will learn how to steer the attention of the audience by practicing the introduction and closing of  your slides in an effective way.
This workshop is meant for scientists who already have experience presenting with PowerPoint and want to have more impact with their presentations.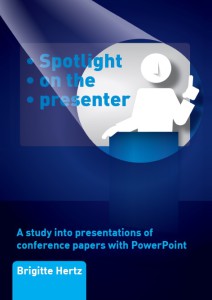 This workshop can be combined with Presenting professionally with PowerPoint- Spotlight on the presenter in a workshop for a whole day.