Want to learn how to write your own science blog in half a day?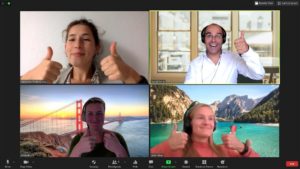 Take your research online, join discussions about important scientific topics and quickly reach many colleagues as well as other interested parties.
In this (online) workshop we talk about the various reasons to start a blog, show you examples of good and bad science blogs and most of all get you started on writing a blog post of your own.
We will give your blog a flying start and hands-on practice, addressing the following elements:
Text content, text format, web design and editorial choices
Narrative and engagement
Standard structures
Use of images
After the training each participant will have at least one concept draft ready to post, and a well-structured editing calendar for the following weeks.