Hertz
Training, coaching and intervision for (assistant/associate) professors
It was very good that the trainer knew the academic context inside out and could also give advice with very practical matters of PhD supervision. That was really amazing and I have not experienced that in any course on teaching etc. that I have done before.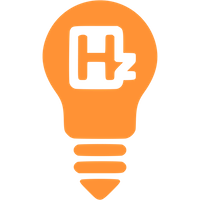 Communication and presentation
I can not think about any other feedback so far except for sincere appreciation. Big bold thank you to both of the trainers, I like the whole design of the course, including its contents, social part, interactive part and the micro-breaks.
Very nice to sit together with other supervisors, especially with other ones who have experience as well. It really helps a lot, and these themes are great themes to discuss and get feedback on from an experienced trainer!
Interested?
Please don't hesitate if you want more information about one of the trainings or workshops or about the possibilities to customize it to your needs.
Our training programs are all in-company, which means that we are invited by a client to provide the training for an existing group of participants on the location of this client. We don't offer open-access training programs for individual participants.