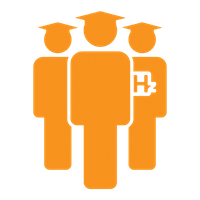 This programme gives participants the opportunity to reflect on their leadership together with their peers. By means of practical assignments, intervision, practising with an actor and individual coaching, participants develop a personal strategy, learn to focus their work and acquire the necessary leadership competences.
The programme starts with a 360 degree feedback procedure. The participants are assessed in writing on their competences by a manager, several colleagues and the participant himself. The participants then discuss this feedback with their manager.
This is followed by three master classes, each with a few weeks in between to put what they have learned into practice. The master classes move from personal ambition and skills to cooperation with others and finally to the positioning of one's own research and career in the academic world and beyond.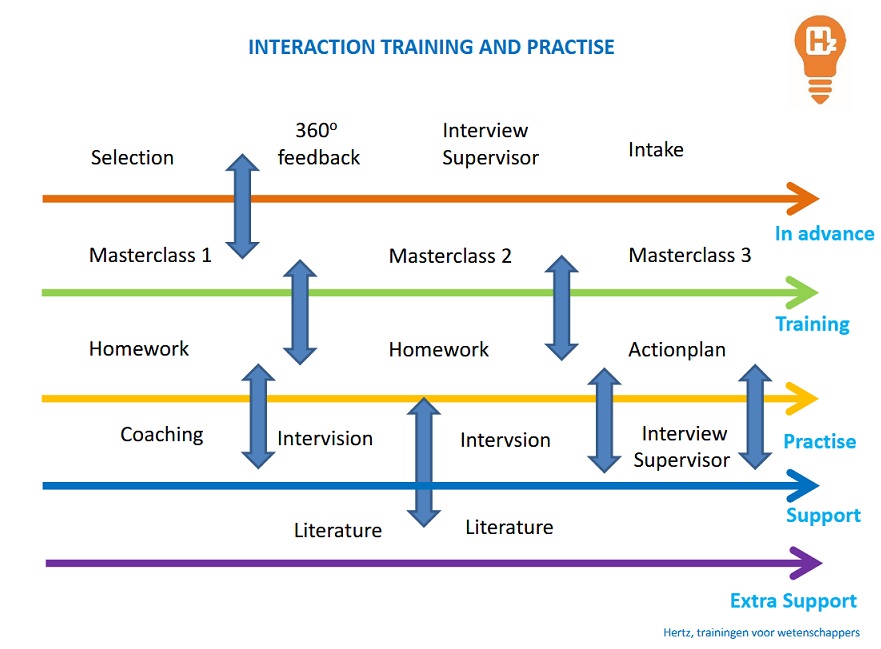 Components are:
Masterclass 1 (1.5 days)
Personal skills
Values and motives
Focus
Situational Leadership
Communication exercises and influencing styles
Masterclass 2 (2 days)
Coaching
Negotiating
Delegating
Practice interview with actor
Masterclass 3 (1,5 days)
Collaboration and decision-making
Diversity and social security
The political game
Action plan
Two intervision meetings and a coaching session are planned between the master classes.
At the end of each master class, participants formulate personal actions. At the beginning of the next master class, the result of the actions is discussed. The programme thus ensures a continuous exchange between training and practice on the shop floor.
"I can not think about any other feedback so far except for sincere appreciation. Big bold thank you to both of you, I like the whole design of the course, including its contents, social part, interactive part and the micro-breaks.
Very nice to sit together with other supervisors, especially with other ones who have experience as well. It really helps a lot, and these themes are great themes to discuss and get feedback on from an experienced trainer!"